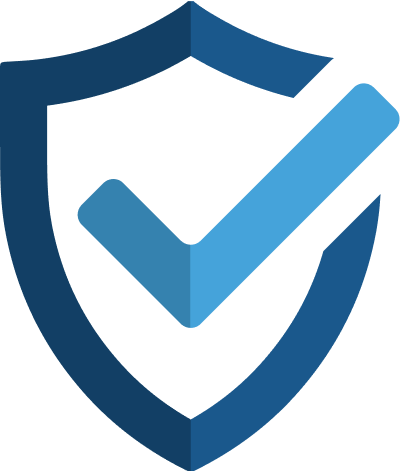 This agreement is between Fox Systems Limited and you the subscriber to provide a virtual private network service. You are indicating your acceptance of these terms and conditions and your agreement to be bound by this document and future revisions thereof and to comply with the current Acceptable Use Policy.
This agreement will commence on receipt of payment from our payment service and shall (unless terminated earlier in agreement with these terms and conditions) continue on a 1,3, 12 or 24 month basis depending on the plan.
The service speed can vary depending on location, line quality, Internet traffic, and other factors beyond our control. We can not guarantee upload or download speeds.
Your Service is not limited by the amount of data that you can transfer each month however we reserve the right to impose such limitations should this become necessary.
Any IP addresses you may be assigned as part of the service are the property of our service provider and may be changed at any time.
We cannot and do not guarantee uninterrupted service. In any event Fox Systems Limited will not be liable for any monetary damages beyond what the user paid to Fox Systems Limited.
Your subscription will continue indefinitely until terminated in accordance with the terms of this Agreement. After your initial subscription period, and again after any subsequent subscription period, your subscription will automatically commence on the first day following the end of such period (each a "Renewal Commencement Date") and continue for an additional equivalent period, at Company's then current price for such subscription. You agree that your Account will be subject to this automatic renewal feature unless you cancel your subscription at any time prior to the Renewal Commencement Date
Your account will remain in service as long as we continue to receive your payment (based on the plan signed up to). In the event that your payment is not received, access to our VPN service will be cancelled. You can log into your account with Italia VPN and cancel at anytime. If it is within 30 days of sign up (i.e. original sign up and not a renewal) and if you request the refund within 30 days of sign up, we will refund the fee. However, after 30 days no refund for any remaining time on the plan will be made.
Disclaimers and Warranties
The services are provided on an "as is" and "as available" basis. Fox Systems Limited does not warrant that the services will be uninterrupted, error-free or free of viruses, or other harmful components. Fox Systems Limited makes no express warranties and waives all implied warranties including, but not limited to, warranties of title, non-infringement, merchantability and fitness for a particular purpose regarding any merchandise, information or service provided through Fox Systems Limited or the internet generally. No advice or information given by Fox Systems Limited or its representatives shall create a warranty. Fox Systems Limited and it's employees are not liable for any costs or damages arising directly or indirectly from your use of the services or the internet including any indirect, incidental, exemplary, multiple, special, punitive, or consequential damages. In any event, Fox Systems Limited's cumulative liability to you for any and all claims relating to the use of the services shall not exceed the total amount of service fees paid during the month immediately preceding a claim.
Fox Systems Limited shall have no liability whatsoever for any claims, losses, actions, damages, suits, or proceedings resulting from: other users accessing your computer; security breaches; eavesdropping; denial of service attacks; interception of traffic sent or received using the services; your reliance on or use of the equipment or services, or the mistakes, omission, interruptions, deletion of files, errors, defects, delays in operation, transmissions, or any failure of performance of the equipment or services; the use of the equipment or services by you or a third party that infringes the copyright, patent, trademark, trade secret, confidentiality, privacy, or other industrial or intellectual property rights, proprietary rights or contractual rights of any third party; the accuracy, completeness, and usefulness of all services, products, and other information, and the quality and merchantability of all merchandise provided through the service or the internet.
The foregoing limitation applies to the acts, omissions, negligence and gross negligence of Fox Systems Limited, its officers, employees, agents, contractors or representatives which, but for this provision, would give rise to the cause of action against Fox Systems Limited in contract, tort, or any other legal doctrine. Your sole and exclusive remedies under this agreement are as expressly set out in this agreement. Any warranty gives you specific legal rights. You may also have other rights, which vary from country to country.
This agreement, the acceptable use policy, and Fox Systems Limited's other agreements and policies posted on Fox Systems Limited's web site www.italiavpn.com constitute the entire agreement between you and Fox Systems Limited with respect to your use of the service. Fox Systems Limited may revise, amend, or modify the agreements at any time and in any manner. Notice of any revision, amendment, or modification will be posted on Fox Systems Limited's web site: www.italiavpn.com and/or on your start pages and/or by email and/or in our various publications and mailings to you. This agreement may not be amended or modified by you except by means of a written document signed by both you and an authorised representative of Fox Systems Limited.
You may not assign your rights or delegate any of your duties under this agreement without the prior written consent of Fox Systems Limited, and any attempted assignment or delegation without such consent shall be void. If one or more provisions of this agreement shall be held to be invalid, illegal, or unenforceable, the validity, legality and enforceability of the remaining provisions shall not be affected or impaired thereby. Fox Systems Limited will amend or replace such provision with one that is valid and enforceable and which achieves, to the extent possible, the original objectives and intent of Fox Systems Limited as reflected in the original provision. Nothing in this agreement or in the understanding of the parties construes upon the parties the status of agency, partnership, or other form of joint enterprise between the parties. Fox Systems Limited may subcontract any work, obligations or other performance required of Fox Systems Limited under this agreement without your consent.
You shall indemnify and hold Fox Systems Limited harmless against all third party claims, demands, suits, actions, judgments, losses, costs, damages (direct, indirect and consequential), legal fees and expenses that Fox Systems Limited may sustain or incur by reason of any breach or alleged breach of any term or condition of this agreement, the acceptable use policy, and Fox Systems Limited's other agreements and policies and for any act or omission of you or your clients which are in any way related to the Fox Systems Limited service.